About Us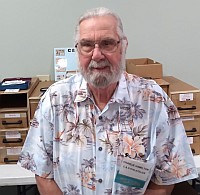 Thanks for the visit.
My name is Charlie Hamilton. I live in Stafford Virginia, about 48 miles south of Washington DC.
I have been in the Stamp and Cover business since 1994. I am a member of the APS, USCS, MSDA, ESPER and EPSS. I have been selling successfully on the internet via eBay and at bourses around the country as C&D Philatelics.
I have a large stock of US covers filed topically, with a specialty in Space and Naval Events. I also stock some Worldwide covers, selected stamps and US postal history.
Please do not hesitate to contact me with your want list.